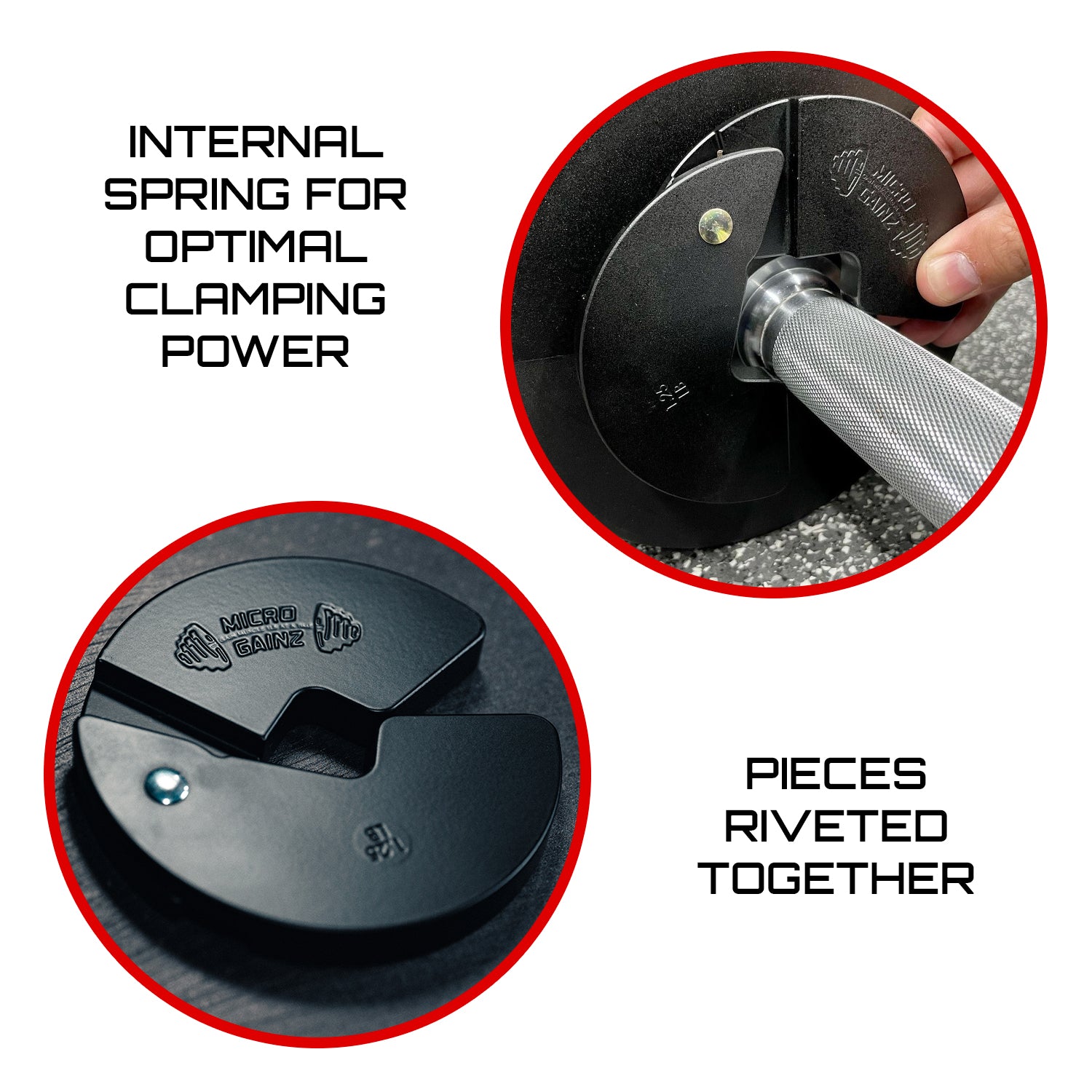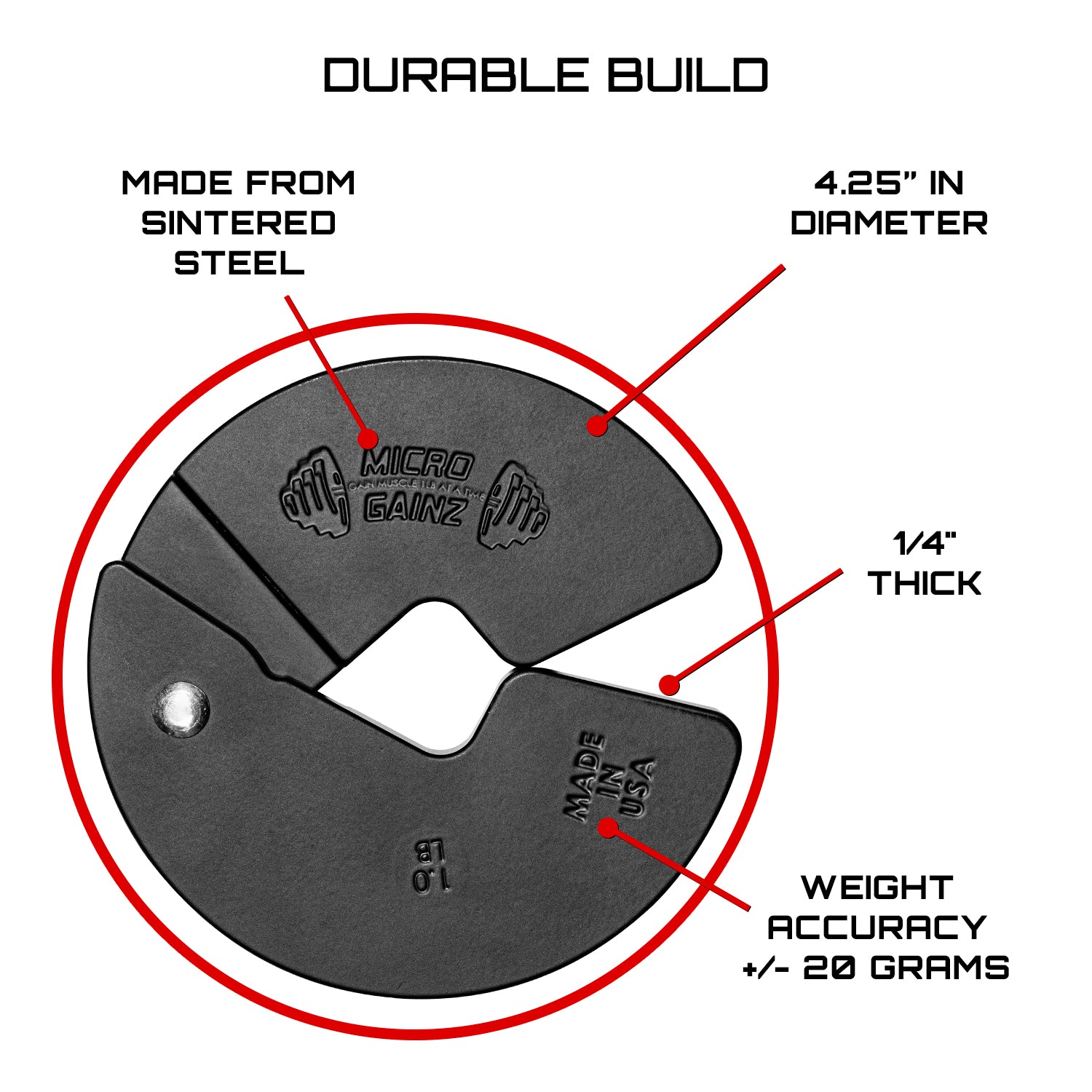 Micro Gainz Triple Pack of 1LB, 1.25LB, & 2.5LB Dumbbell Fractional Weight Plates
Style:
6 Plate Set (2 of each size)
Item Description:

Designed to clamp onto the handle of most dumbbells
Internal spring for optimal clamping power, with pieces riveted together
2.5LB Dumbbell plates are 5.25" in diameter

1LB and 1.25LB Dumbbell plates are 4.25" in diameter

2.5LB Dumbbell Plates are .60" thick each

1LB Dumbbell pates are .25" thick
1.25LB Dumbbell Plates are .375" thick

Pressed in logo and weight
Made from strong sintered steel
Plates accurate to specified weight by +/- 20 grams
Matte black coating
Made in the USA!
Patented
Free USPS shipping on all domestic orders. Orders can be upgraded to UPS Ground for an additional charge. Orders usually ship within 1-2 business days of receiving cleared payment. Lead times may be longer depending on demand, in stock, or sales.
Micro Gainz offers international shipping to several countries at checkout. You can email mike@microgainz.com for a direct shipping quote if you do not see your country on the selection screen.
We proudly offer a 30-day money back guarantee on all Micro Gainz products. Email all return requests to mike@microgainz.com then ship the product back within 30 days of purchase to the return address on the package. Once the returned product is received we will refund the full purchase price. Buyer is responsible for return shipping unless otherwise directed.
Micro gaining is gaining me more muscle!!!
I put them on my dumbbells my cheap ones they fit OK if I would've bought a better set it would've been perfect but they were great!!!!
I like em, just hope I have enough room on the db for all of them, only used 2 so far.
Best thing since sliced bread
I do progress overload weight training and these are amazing! It is so hard to jump 5lbs when using dumbbells. I've used them on the Z-E bar to for Upper rows (in my gym those are a 10lb jump). I highly recommend, they are small so they don't take up much room in my bag.
Awesome
I love the plates. They are exactly what I needed. Thank you for a great product.
One question: have you considered making any storage for the plates? I bought 2 sets and it can make my dumbbell area cluttered so they still live in the box.
Thanks!
Great addition to our home gym. Has allowed me to slowly increase my weights without taking up a lot of space.